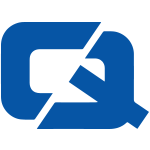 18 April 2013

The UK's passenger car market has bucked the trend against the rest of mainland Europe, according to new figures.
Research from the European Automobile Manufacturers' Association (ACEA) revealed that the country had experienced a growth of 5.9 per cent for the month of March. However, it was a much different story across the rest of the continent with many countries painting a fairly bleak picture for the automotive sector. The ACEA noted that overall registration numbers were down by 9.8 per cent in the first quarter of the year and declined 10.2 per cent in the past month alone.
Officials explained that it marked the 18th consecutive month that figures had fallen and that the overall total for the opening part of the year stood at 2,989,486 units. Germany was one of the biggest losers in March, experiencing a fall of 13 per cent. Countries like Spain and France did not fare much better, with these nations seeing drops of 13.9 per cent and 16.2 per cent respectively.
The trend continued for the first quarter, the UK was the only nation of note to record a stimulation in growth with a 7.4 per cent increase while the rest of the continued to lag behind with France once again seeing a major drop of 14.6 per cent.
Despite the ACEA's results, a number of major car companies have been reporting boosts in sales figures. Since the turn of the year, the likes of BMW, Bentley and Volkswagen have all experienced a surge in sales giving a nod towards a much different story in terms of the automotive sector.
Volkswagen recently announced that it had scored a 9.1 per cent increase in terms of transactions over the February period compared to the same period 12 months ago. The company highlighted key markets such as Asia-Pacific and Eastern Europe, adding to the shortfall that had been seen due to weakening Western Europe growth.
Even in the company's home country of Germany, the narrative stayed strong with the nation experiencing a 9.4 per cent drop in sales figures.
For the #1 motor trade insurance, visit ChoiceQuote