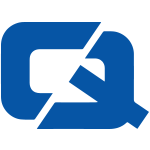 26 September 2013
Many young people dream of having a career they love and being their own boss. Ambition and drive is key to any successful business, but actually getting started can prove difficult for a number of budding entrepreneurs.
You could have put in all the preparation, obtained the necessary qualifications, identified the site for your business, and even made business cards. However, if you can't get appropriate motor trade insurance, all this effort will go to waste.
For young people trying to make it in motor trade, the most important thing is to get a foothold into the industry – especially if you see the sector as a long-term career path. While you might receive a rather expensive quote for your first ever motor trade insurance policy, the crucial thing is to find an insurer that will cover you.
If you stick with the trade, the cost of your insurance will reduce over the years, meaning that the expensive initial payment will soon seem like a lifetime ago.
Here are some tips for young people trying to get into the motor trade industry and the best way to go about getting a quote for under 25 motor trade insurance in the first place.
Learn to walk before you run!
While you may have obtained all the necessary qualifications in order to start a motor trade business, it is vital to ensure that you have appropriate experience before going it alone.
Try and earn some work in a local establishment, which is relevant to your desired trade, to see exactly what it takes to run a successful business.
Here, you will learn some things that simply can't be taught in a classroom or workshop, and gain some valuable contacts in the process.
Ask for advice
Don't be scared to ask someone for help! There is a lot you could learn from someone who has been in the trade for a long time. Remember, they started off just like you, and are likely to be willing to pass on any advice for the next generation.
Furthermore, you could be offered a job alongside an industry expert. It is likely to be in your best interests to learn the trade alongside somebody experienced before starting out on your own, to increase the chance of obtaining a motor trade insurance quote when you do start to trade by yourself.
Start off small
If you are still intent on starting your own business, don't dive in headfirst into operating from big premises that require a number of additional staff.
Consider basing your operations from home to start with, perhaps fixing a few cars on a part-time basis, or buying and selling a couple of cars a month.
Under-25s are more likely to get cover for smaller enterprises, with road risks insurance being the ideal option.
Talk to a motor trade insurance broker!
With years of experience, and having handled a number of different businesses, a motor trade insurance broker is likely to have spoken with someone with the same goals that you have.
An expert will be able to advise you on the best course of action to take when starting up your motor trade business and can use their insurer panel to find the best deal for you.
A broker knows which insurers are more likely to take on under-25s, and will save you time and effort when it comes to finding a company that is likely to cover your new business venture.