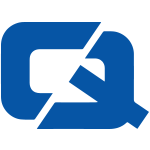 The UK used car market has managed to hold firm against major catastrophe despite suffering a downturn due to the recession, according to new research.
British Car Auction (BCA) has published a new market report which has revealed that dealers suffered a £1.7 billion decrease in revenue during 2008 compared to the previous year.
Report author Peter Cooke said: "This year's BCA Report shows a motor industry in recession, a recession that has hit the used car market and the new car market."
However, the research indicated that the used car industry was able to avoid a meltdown thanks to strong sales of vehicles aged up to two years, which increased by 0.3 per cent over the previous year.
In addition, a survey of motorists conducted as part of the research indicated that 79 per cent of those polled intend to buy a used car the next time they change vehicle.
This comes after HPI Used Car Valuations earlier this month forecast that sales and values of second-hand vehicles are due to improve in the coming months.