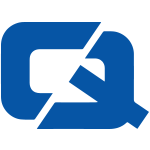 An increased demand for diesel vehicles could be set to affect the used car market, according to an expert.
Second hand motor retailer Carcraft has stated that it has seen a rise in sales for popular diesel models such as the Renault Megane Scenic 1.5 dCi and Ford Focus 1.6 TDCi.
It suggested that this may be due to the relatively low cost of running diesel cars, which is making them increasingly appealing to buyers whose finances have been impacted by the recession.
Mike Walsh, sales director of Carcraft, said: "With diesel models offering a much more economical performance, we're finding more and more customers are making the switch from petrol."
The firm also stated that the recent increase in the rate of VAT is likely to drive the take-up of diesel vehicles even further upward.
This news could be welcomed by motor traders ahead of potentially difficult conditions in 2010.
Earlier this month, vehicle valuation publication Glass's Guide predicted that the used car market will be "particularly tough" this year due to a lack of stock and poor consumer confidence.
ChoiceQuote – the #1 motortrade insurance page