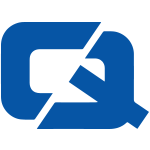 28 August 2013

The sales of used cars at non-franchised dealers saw an increase during July, new research from CAP Automotive has revealed. 
According to a survey of 108 used car dealers in the UK, 85 per cent of respondents said they saw more car sales during July than the previous month, with only one dealer noticing a drop in sales. The rest said that trade remained steady during the month. 
Furthermore, dealers reported confidence about the next three months, and were generally more positive about the business climate than they have been in the past two years. 
July was described as "the best yet" for sales during 2013, with 79 per cent reporting that success was so strong that they had lower stock than they needed. 
Mike Hind from CAP Automotive said: "This year, thanks to sustained demand from motorists, depreciation has not accelerated in the way we have sometimes seen historically, when new car sales were stimulated by the heavy reliance on discounts and offers."
The success could perhaps encourage motor trade businesses selling used cars to expand their operations, taking on more vehicles to deal with the increased demand. 
This opportunity could mean a used car salesperson moves to a larger premises and takes on staff to support the business.
For those moving into premises for the first time, switching from a motor trades road risks insurance policy to a trades combined policy would be recommended.
Larger businesses will require additional cover in order to protect themselves from a number of incidents and accidents that could happen to vehicles, to staff, or to customers looking around a car sales lot.
If you expand your operations significantly, you will need to consider revising your insurance arrangements. Businesses expanding from selling one or two vehicles at one time, to more than ten, for example, would require a much higher level of insurance cover. This is especially true if renting a commercial property to conduct future business. 
If you are confused about the type of insurance you would need for an expanding car sales business, talk to a motor trade insurance broker. They will give you the best possible advice about the type of cover your business requires, and will find a policy which provides genuine value for money.