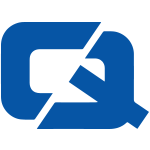 Used car sellers have seen a fall in the number of vehicles sold between April and June of this year, according to new Experian figures.
Second-hand vehicle sales dropped by 1.1 per cent between the first and second quarter of 2009, while the year-on-year decline was 6.6 per cent, the largest decrease recorded this decade.
The information services provider suggested that the decline was in part caused by a shift in car purchase activity to new vehicles due to the introduction of the scrappage scheme.
However, Mark Nuttall, general manager of Experian's automotive business, emphasised that positive indicators for the market were also in evidence.
He pointed to the fact that used car values have remained strong during this period, which has helped to offset the decline in volumes.
Mr Nuttall said: "This has been confirmed by dealer feedback that strong used car values have helped profits either increase or remain stable."
This comes after online retailer Carsite.co.uk earlier this month predicted that the value of many used vehicles may soon be set to rise due to the limited number of nearly-new cars coming onto the market.
ChoiceQuote – the #1 for motortrade insurance