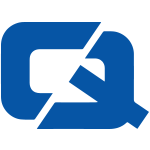 New data on the used car market has revealed that demand for vehicles in March has continued to track ahead of the same period in 2009.
British Car Auctions' (BCA's) latest monthly report has revealed that the average used car value last month was £5,791, a slight decline compared to February, but a 3.7 per cent improvement on March 2009.
Average vehicle prices saw an increase across all three major product sectors, with part-exchange cars demonstrating improvements in volumes and values.
Tony Gannon, communications director at BCA, said the "healthy" figures are indicative of the used car market's recovery in the aftermath of the recession.
He added: "This month's figures show the used car market is currently underpinned by plenty of demand across the board, suggesting a good level of confidence in the early part of the year."
Despite this, online retailer Carsite.co.uk warned earlier this week that the market's recovery may be disrupted in 2011 as a result of supply shortages coming as a knock-on effect of poor new car sales in 2008.
ChoiceQuote – the #1 for motortrade insurance