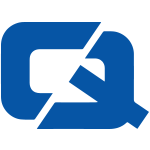 Demand for used cars is likely to increase following the conclusion of the scrappage scheme, according to a retailer.
Online vehicle seller Carsite.co.uk has suggested that the price incentive for customers to buy new will come to an end once the government scheme finishes this month.
The retailer forecast that this will lead to a demand for used models, highlighting the fact that trade values on popular models such as the Vauxhall Corsa and Kia Picanto has risen in the last month.
Alistair Jeff, sales director at Carsite.co.uk, stated that the healthy nature of the buying market created by the scrappage scheme means that the second hand market is set to see notable benefits.
He said: "Demand for … value vehicles will increase but supply is still restricted and so prices in the sector will rise. We're looking at a new era for the second-hand market."
This comes after the Retail Motor Industry Federation last week stated that car dealers have become increasingly confident about the state of their businesses in recent months, partly because of the scrappage scheme.
ChoiceQuote – the #1 for motortrade insurance