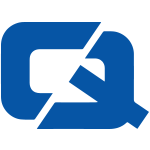 An increasing number of used car buyers utilised dealer finance offers to make purchases in August 2010, according to newly-released figures.
The latest industry report from the Finance & Leasing Association (FLA) shows that second-hand sales financed by forecourt loan deals increased by 21 per cent in August 2010 compared to the corresponding period of 2009.
This was in contrast to the new car market, where the popularity of dealer finance fell by 12 per cent year-on-year, a trend which the FLA attributed to the withdrawal of government incentive schemes.
Paul Harrison, head of motor finance at the FLA, said: "Consumers have returned to the used car market where lower prices are attractive and mean that buyers need to borrow less."
He predicted that September 2010 figures will show improvements in demand for new cars, although this recovery could be affected across the remainder of 2010 by the forthcoming Spending Review.
Last month, the organisation launched a new testing system to help dealers comply with amended regulations governing motor finance provision.
For the #1 motortrade insurance, visit ChoiceQuote