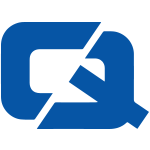 The used car industry is optimistic that prospects of rising sales and values will improve over the forthcoming months.
At least that is the view of HPI Used Car Valuations, which has claimed that the market will recover slowly but surely despite the continuing economic slowdown.
Martin Keighley, a valuations expert at the organisation, claimed that stability has returned to the market but added that we should be cautious as it is approaching the point at which it is likely to level out.
"Month on month rises will slow or stall over the coming months, but year on year values will keep improving," he explained.
This comes after the HPI Used Car Valuations Index revealed that values rose in June for the fourth month in a row.
Meanwhile, British Car Auctions also claimed that the second-hand market is faring well, after revealing that average used car values rose by £1,690 for May to June.