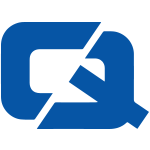 The UK used car market saw mixed results in September due to an increase in stock and a decrease in average prices.
New figures released by British Car Auctions have revealed that supply of second-hand vehicles increased last month, the first such rise in 2009.
However, a rise in the number of lower-priced cars coming onto the market and being sold resulted in the average sale price of vehicles decreasing from the figure established in August.
Despite this, BCA's communications director Tony Gannon stated that the performance of the market continues to show encouraging signs in the face of reduced demand for used cars.
He said that this has taken "some of the heat out of the market but we are still seeing well-presented and nicely specified cars and vans achieving good results".
Earlier this week, car value expert Glass's advised traders that those wishing to get the best return on used cars should look to emphasise their aesthetic enhancements rather than expensive and unnecessary gadgets.
Visit ChoiceQuote, the #1 for motortrade insurance