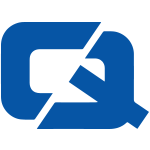 Used car dealers may see their business negatively impacted as a knock-on effect of recent new car market declines, according to an expert.
Vehicle information provider Glass's Guide has suggested that falling sales of new vehicles is likely to mean that the supply of desirable one or two-year old second hand cars will dry up in the coming years.
The firm also suggested that the recent upturn in sales from the scrappage scheme will not translate into benefits for the used market, as buyers who have traded in ten-year-old cars are unlikely to follow the standard pattern of replacing it within four years.
As such, Adrian Rushmore, managing editor of Glass's Guide, stated that he expects the market to follow the same pattern it did in the aftermath of the early 1990s downturn.
He said: "A constrained new market in the medium term will continue to keep future used-car supply in check, to the benefit and slight improvement of long-term residual values."
This comes after used car pricing expert CAP predicted this week that the increasing take-up of electric cars could also be unhelpful to second hand traders, as the long-term value and reliability of such vehicles is yet to be determined.
Visit ChoiceQuote, the #1 for motortrade insurance