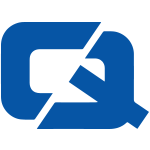 26 September 2013

Motor traders up and down the country will be buoyed by the news that used car sales returned to pre-recession levels in 2012.
The market has been predicted this rise for some time, but a new report from British Car Auctions (BCA) has finally confirmed the increased activity. 
According to the survey, used car sales hit the 7.1 million mark during 2012, representing an overall value of £38.1 billion. This outpaced figures recorded in the new car market and demonstrated a return to pre-recession totals. 
This growth has been attributed to a number of factors, such as lower inflation, lower fuel costs and rising unemployment. Buyer confidence has also been achieved through stability in the economy. 
Nearly new cars, defined as vehicles aged two years or less, saw strong demand when compared to the previous year, marking an increase of 18.6 per cent to 762,000. This has reversed the trend of falling sales volumes in this category, which has lasted for three years. 
Furthermore, the study revealed that 14 per cent of people claimed that they 'certainly', or are 'quite likely' to buy a new car in the coming 12 months. 
Editor of the BCA Used Car Market Report Tim Naylor said the findings suggest the UK is "turning a corner" when it comes to consumer confidence. 
"In particular, low and 0 per cent interest offers could be creating fresh demand for new cars, with 40 per cent of motorists who responded to our research saying that they were considering buying new rather than used for their next car. This is good news for the market as a whole as new cars create used car stock in future," he added.
These findings present the possibility that car sales businesses all over the UK could see increased footfall in the coming months, emphasising the need for appropriate motor trade insurance. 
Make sure you contact a motor trade insurance broker to ensure that your business has the best insurance available to protect against the costs associated with customer accidents.