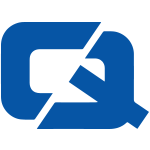 The used car sector is to see an increasingly limited supply of stock in 2011 and 2012 due to the poor performance of the new car market in recent years.
New research from Carsite.co.uk has forecast that low rates of fleet purchases during 2008 and early 2009 will impact negatively on the stock of nearly-new second-hand models becoming available from next year on.
Although a recovery is predicted after March 2012, mirroring the recovery of the new car sector in the last year, the online retailer is predicting the slump in supply will result in less choice and value for money in the used market.
This comes after vehicle information provider Glass's predicted earlier this month that used car sellers will also see challenging conditions in the coming month due to consumer uncertainty surrounding the general election.
However, Alistair Jeff of Carsite.co.uk added that there are also positive signs for second-hand retailers, as more customers are likely to turn to used cars following the end of the scrappage scheme.
He said: "It's a very interesting time for the industry."
ChoiceQuote – #1 for motortrade insurance