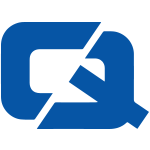 People in the market for a used car should buy now before prices start to rise, it has been claimed.
According to second-hand car dealer Autoquake.com, while prices are currently lower now than they were a month ago, they are not likely to remain so for much longer and are expected to stabilise over the next few months.
Commenting on the fact that a car which would have retailed for £10,000 on Autoquake.com a month ago is now likely to sell for £9,312, the company's co-founder Fredrik Skantze said: "These low prices won't last forever.
"Early winter is usually a quiet time for the used car market, we expect to see values stabilise or even rise slightly come the New Year."
This comes after What Car? magazine recently claimed that expected rising prices in the second-hand car market combined with the £2,000 discount brought about by the scrappage scheme is making it just as affordable for motorists to buy brand new vehicles.
Visit ChoiceQuote, the #1 motortrade insurance page