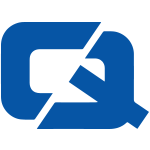 Used car prices are likely to continue rising over the next few months, according to HPI.
The latest edition of the vehicle information provider's monthly Used Car Valuations Index showed that the average price of a 12-month-old vehicle rose by three per cent in October, with three-year-old cars experiencing an almost identical increase.
As a result, second hand car values at the end of October were an average of 16.8 per cent higher than they were 12 months earlier.
Martin Keighley, used car valuations expert for HPI, predicted that traders who have benefitted from rising prices would not suffer the slump in values usually seen in the final quarter of the year.
"Values for most models are unlikely to fall for the foreseeable future, which is good news for dealers," he explained.
The study was published on the same day as the latest British Car Auctions Pulse report, which suggested that used car values are now 27 per cent higher than they were 12 months ago.
For the #1 motortrade insurance – visit ChoiceQuote