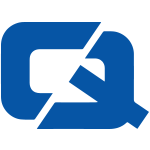 Recent weeks have seen a surge in the used car market as dealers strive to meet growing consumer demand.
According to research conducted by auto industry analysts EurotaxGlass's, the current level of trade buying is unprecedented for this time of year.
The organisation's managing editor Adrian Rushmore explained: "It is becoming clear that more franchised dealers are expecting a very large shortfall in income from new car sales during 2009, and the response of many is to plan a concerted assault on the used car market."
He added that used car prices were 20 per cent lower at the start of the year than 12 months ago, however, they have either held firm or risen marginally.
This comes after Manheim Auctions claimed that it is optimistic that the used car market could improve in 2009.
Managing director Mike Pilkington explained that auction room shave been full since the start of the year.
Visit the #1 Motor Trade Insurance page