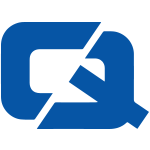 The year ahead could see improved sales in the used car market, it has been claimed.
Despite recording an average drop of 3.1 per cent in used car prices in 2008, Manheim Auctions has said it is optimistic about the recovery of the market.
The organisation's managing director Mike Pilkington commented that a company report has revealed several increases which suggest that if a vehicle is in demand, then it will sell at a good price.
He added: "As far as 2009 is concerned the year has started well with full auction halls, strong prices and high conversion rates."
However, Mr Pilkington did warn that Manheim will be cautious in assessing any long-term recovery in prices.
This comes after the company recently predicted growth in the commercial vehicle (CV) sector of the industry.
CV sales director Alex Wright claimed this is due to a "more realistic" attitude among vendors.
Visit the #1 Motor Trade Insurance page