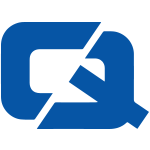 The second-hand car trade has seen a boost in recent weeks thanks to a rise in used vehicle demand.
According to used car valuation guide the CAP Black Book, the used market is experiencing its first high since the world fell into the grip of recession.
Motorists are now willing to pay up to £500 more for a three-year-old standard-volume car, compared with the start of the year.
Moreover, ex-fleet car conversion rates have been enjoying a historic high of 90 per cent, compared with below 75 per cent this time last year.
But, CAP senior analyst Jason Owens warned that the current state is not likely to last long.
"Dealers will be well advised to make the most of the current market because we continue to believe 2009 will be a very tough year across the whole automotive sector," he said.
Although the second-hand car market is doing relatively well for now, car production is continuing to slump.
The Society of Motor Manufacturers and Traders therefore called for government action to help boost demand.
Visit the #1 Motor Trade Insurance page