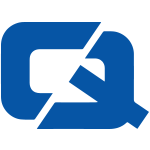 Used car sellers should expect trading conditions to be impacted by the continuing effects of the recession, according to an expert.
Vehicle valuation publication Glass's Guide has forecast a "particularly tough year" for motor traders in 2010, with problems set to arise from a lack of new vehicle stock and weaker sales margins.
It said this was because of the poor sales of new vehicles towards the end of 2008 and beginning of 2009, which will negatively affect supply of desirable one-year-old vehicles.
Adrian Rushmore, managing editor of Glass's Guide, also said that consumer demand for cars will be muted due to the lack of credit availability and higher VAT rates.
He added: "The turning point in every recession comes with confidence, when the buying public anticipates an improvement in their personal circumstances.
"Sadly, this is still a critical missing element."
The Society of Motor Manufacturers and Traders predicted this month that conditions will also be difficult for new car sellers due to the end of the scrappage scheme next month.
Visit ChoiceQuote, the #1 motortrade insurance page