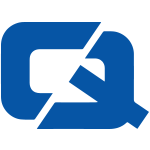 Used car sellers are likely to see the value of their convertible stock increase over the next six months due to improving weather conditions, according to a retailer.
Online sales portal Carsite.co.uk has predicted that the value of convertibles such as the Volvo C70 2.4i Coupe Cabriolet and Renault Megane 1.6 Coupe Cabriolet could increase by as much as 20 per cent this summer.
It pointed to its own research on the trade price of the Mazda MX5 1.8i last year, which experienced an 18 per cent increase from £10,450 to £12,350 between April and September.
The company said this seasonal demand is likely to be more pronounced this year due to the prolonged and severe nature of the winter period.
Alistair Jeff of Carsite.co.uk added: "Combine this with the appreciating nature of the used market at the moment and we could be seeing greater seasonal variation than in previous years."
Earlier this month, British Car Auctions published research on the second-hand market in March, which showed that used car values for 2010 are continuing to exceed the rates seen last year.
For the #1 motortrade insurance, visit ChoiceQuote