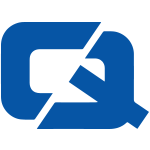 The used motor trade industry is reported to have suffered a blow in the third quarter of this year when sales plummeted to a nine-year low.
According to statistics from Experian, used-car sales dropped 7.7 per cent in July, August and September, from the same period of the year before.
The biggest fall of sales was seen in the luxury segment of the trade, which were down by 15.1 per cent – the biggest drop seen since quarter three in 1999.
Commenting on the decline, Kirk Fletcher, Experian's automotive managing director, said: "The criteria for choosing a car has changed significantly, with price consciousness now featuring heavily on the list for most consumers."
He added that dealers should re-evaluate their stocking policies to ensure they are meeting the needs of their customers.
Meanwhile, recent research carried out by Europcar revealed that driving new vehicles will save motorists more money in the long run, which in today's cost-conscious society, could account for a drop in used-car sales.
Visit the #1 Motor Trade Insurance page