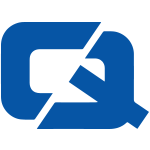 Vauxhall dealers have experienced a strong conclusion to 2009 thanks to vehicle sales which exceeded previous year figures by a considerable amount.
The carmaker sold a total of 6,050 units to UK buyers last month, a 54 per cent increase on the 3,925 sold in December 2008.
This follows a significant year-on-year sales increase of 128 per cent in November, with the manufacturer attributing this recent success in part to the introduction of the newest version of the Astra.
Rory Harvey, Vauxhall's retail sales director, expressed confidence that this success will continue into 2010 thanks to the forthcoming launch of more new vehicles.
He said: "With … the new Movano joining the commercial vehicle line-up and the new Meriva in June, we hope to deliver plenty more great retail sales stories."
Last week, the Society of Motor Manufacturers and Traders revealed that total new car registrations last month exceeded 2008 figures by 38.9 per cent, which it attributed partially to the success of the scrappage scheme.
ChoiceQuote – the #1 motortrade insurance page