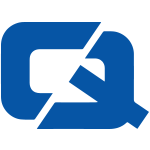 The continuing strong performance of the UK's motor retail sector has led to another rise in vehicle production rates, according to the Society of Motor Manufacturers and Traders (SMMT).
January 2010 figures released by the body shows a third successive month of increasing vehicle and engine manufacturing, with car output measured at 64.8 per cent higher than the rate recorded in January 2009.
This represents the largest year-on-year increase since May 1976, a statistic which the SMMT attributes to the ongoing success of the government scrappage scheme.
The initiative will come to an end next month, having recently been extended by an extra month beyond its intended February 2010 conclusion.
However, Paul Everitt, SMMT chief executive, expressed confidence that the upturn in vehicle production will continue throughout the year despite this.
He forecast that "economic growth, a competitive exchange rate and the introduction of innovative new models to UK plants [will] help to lift manufacturing levels above those seen in 2009."
ChoiceQuote – the #1 page for motortrade insurance