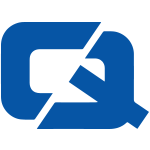 Incidents of vehicle crime in Wantage, Oxfordshire, have dramatically fallen over the past year, motor trade insurance holders may be interested to read.
The Oxford Mail has reported that incidents in which criminals have interfered with automobiles fell by 65 per cent between April 1st 2007 and January 15th 2008, marking a reduction from 38 to 13.
Figures cited from Thames Valley Police also show that thefts of vehicles dropped by 47 per cent, with 42 incidents taking place compared with 79 in the same period the previous year.
Sarah Merritt, crime reduction officer for Wantage, said that the drop in offences was "significant".
"It can be attributed to some hard work and dedicated patrols by local officers. Our priority crime team have been targeting known offenders," she added.
Meanwhile, the Bicester Advertiser has reported that car crime in Oxford almost halved in 2003.