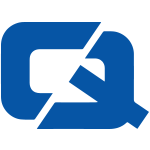 Business secretary Vince Cable is to meet with representatives from Vauxhall to discuss providing funding for the production of the new Ampera at Ellesmere Port, Merseyside.
The minister will speak with Vauxhall's chairman Bill Parfitt and chief executive Nick Reilly in the next few weeks in order to discuss a potential government grant of £30 million to build the electric car in the UK, reports the Liverpool Echo.
Vauxhall has previously confirmed that Ellesmere Port is one of the candidates for the production of the car, with hundreds of jobs set to be created is it is chosen.
In addition, the Vauxhall representatives will also discuss with Mr Cable ways of encouraging electric car component manufacturers to establish their businesses in the north-west.
A source from the carmaker said: "It's on the cards that they will discuss this opportunity because it would be great for the UK."
Last week, Vauxhall demonstrated the functionality of the Ampera with a 175-mile trip around the UK using a prototype, with the journey ending at the Ellesmere Port site.
ChoiceQuote – #1 for motortrade insurance