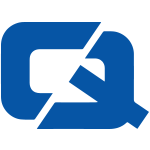 25 February 2013

Volkswagen Group has announced a surge in profits during the 2012 fiscal year as part of the publication of its financial results.
The company stated that it had reached all of its targets for the past 12 months and stated that sales revenues had grown from €159.3 billion (£139 billion) in 2011 to €192.7 billion in 2012.
This surge in sales equated to another rise in profits, with officials noting that these levels had grown to €11.5 billion from 2011's figures of €11.3 billion. It signals a highly-positive year for the automotive company and means it moves into 2013 on a high.
Prof. Dr. Martin Winterkorn, chairman of the board of management of Volkswagen Group, said: "The economic environment for our business became noticeably more difficult as the year progressed. Nevertheless, we succeeded in meeting the targets we set ourselves for 2012."
Volkswagen has experienced a strong start to the year, with the company opening its 100th plant across the world with a new engine facility being unveiled in Silao, Mexico.
For the #1 motor trade insurance, visit ChoiceQuote