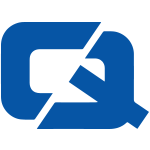 05 September 2012

Volkswagen has unveiled the latest incarnation of its iconic Golf vehicle with the launch of the seventh-generation version of the car.
Officials have dubbed this model as "the greenest Golf yet" as it provides motorists with an improved petrol and diesel consumption rate. Volkswagen has said that the new version is 23 per cent more fuel efficient and offers a potential saving of 14 per cent.
The company noted that the vehicle will be launched on the strongest market for the model, Germany, in October while the UK will have to wait until the beginning of 2013 before motorists can get their hands on the model.
Volkswagen also revealed that the carbon dioxide emissions will be as little as 85g/km, representing a record low for a current non-hybrid car.
Dr Martin Winterkorn, the manufacturer's chief executive, said: "The Golf is and will be the most important model for VW and the new one is a clear and unmistakeable symbol of environmental motoring."
For the #1 motor trade insurance – visit ChoiceQuote