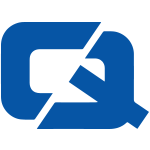 06 December 2012

Volkswagen has been honoured for its range of commercial vehicles at the 2012 Fleet Van Awards.
The company landed the title of Fleet Van Manufacturer of the Year while judges also gave prizes to the Caddy and Transporter vehicles which won the small and medium van of the year respectively.
Judges were once again impressed with Volkswagen's commitment to producing and maintaining the level of quality within its range of commercial vehicles highlighting the successful models.
The Transporter won the Medium Van of the Year for the fifth consecutive year while the Caddy held its title in the small van category for the second year in a row.
Members of the judging panel explained the prowess in which the manufacturer shows in this category and stated: "Volkswagen has strength in depth in its product range, an excellent network of van specialists providing back-up support to fleets, solid residual values on all its vans and good manufacturer support through its funding operations."