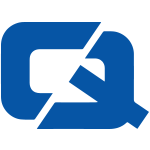 01 August 2012

Volvo has recorded a strong performance in the first part of the 2012, boosting its corporate and leasing sector.
The Swedish manufacturer saw registrations within the market grow by 32 per cent, rising from 5,327 vehicles in the opening six months of 2011 to 7,013 in 2012 and officials are predicting another strong year ahead.
Since the launch of Volvo's Business Sales Academy, the company has stated that it is perfectly placed for the unveiling of its new hatchback, the Volvo V40. The education centre is key to providing a smooth link from the boardroom to the dealership and then to the customer.
Officials have noted that 300 members of the company's staff have already completed a course in Business Sales Consultancy.
Selwyn Cooper, Volvo Car UK's national corporate operations manager, said: "We are committed to providing our customers with relevant and accurate advice as they search for vehicles that will compliment their business and contribute to company savings as well as providing their drivers with cars they are happy to drive."
For the #1 motor trade insurance – visit ChoiceQuote