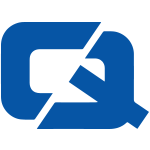 Volvo has had much to celebrate after new figures revealed car sales of its new model rose in 2008 despite the economic downturn.
According to the Society of Motor Manufacturers and Traders, Volvo was the only manufacturer on its 52-strong list to have experienced positive growth last year.
The model in question was the C30 SportsCoupe, which saw sales rise by 27.6 per cent, even thought the market as a whole experienced an 11.32 per cent drop in sales.
Volvo Car UK sales director Nick Connor commented: "Our efforts to realign price and trim levels gave our model range an additional edge in 2008."
This news comes after car dealers north of the border revealed that they endured a tough 2008.
The Scottish Motor Trade Association reported a drop of nearly 30,000 new car registrations last year, from 200,000 in 2007 to 170,657, reflecting its worst year since 2000.
Visit the #1 Motor Trade Insurance page