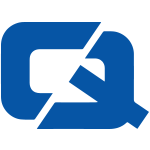 02 November 2012

Volvo has been honoured for a safety innovation that has been installed throughout their fleet of vehicles.
The Swedish manufacturer was bestowed with the Fleet Safety Initiative of the Year accolade at the Association of Car Fleet Operators (ACFO) Fleet Awards for new piece of equipment.
Officials were impressed with the Volvo V40's 'Pedestrian Airbag Technology' which has become a standard feature of the manufacturer's latest vehicle and aims to significantly reduce the amount casualties involved with this particular model.
The system works with a series of sensors which means if the car comes into contact with a pedestrian, a number of events are triggered that will help to ensure the minimum injuries are incurred.
"Volvo is committed to protecting driver, passenger and pedestrian safety and we are thrilled our world first Pedestrian Airbag Technology has been recognised publicly by ACFO," James Shires, national corporate sales operations manager at Volvo Car UK added.
Visit ChoiceQuote – for the #1 motor trade insurance