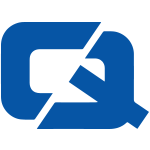 24 April 2013

Volvo Car Group is ramping up its electric vehicle range with the introduction of a faster charging system.
The company stated that the unique device will mean that an electric car will be fully loaded and ready to go in just one-and-a-half hours making life for motorists far easier and efficient in the future.
Volvo also announced the launch of a more powerful motor which will allow for 0-70km/h in just 5.9 seconds. The move has come about through a joint partnership with the car manufacturer and Siemens.
Officials explained that the 22 kW fast-charger is the world's first on-board charger small enough to be fitted in an electric car but at the same time powerful enough to keep drivers on the go.
Lennart Stegland, vice president Electric Propulsion Systems, Volvo Car Group, said: "We're proud to have developed this unique solution. By offering more usable hours a day, we've taken an important step towards making electric cars more viable as a commercial proposition, in both the private and public sector."
For the #1 motor trade insurance, visit ChoiceQuote