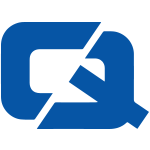 14 March 2013

The Volkswagen Group has said that it managed to master the challenges posed to it by a difficult market in the last 12 months.
Professor Dr Martin Winterkorn said that the company is feeling "the headwinds" of the current economy, particularly in Europe, but that it remains "guardedly confident" about the future.
Figures from 2012 indicated that the group's sales revenue increased by 20.9 per cent in the fiscal year to €192.7 billion, up from €159.3 billion.
Profit after tax amounted to €21.9 billion and in view of these results the board of management and the supervisory board will be planning to increase the dividend to €3.50 per ordinary share and €3.56 per preferred share.
The Volkswagen Passenger Cars brand delivered 5.7 million vehicles to customers, which was an increase of 12.7 per cent compared with the previous year, helping the brand\'s operating profit reach €3.6 billion, which was slightly down on 2011's figures, due in part to upfront expenditures for the Modular Transverse Toolkit and startup costs for the new Golf.
For the #1 motor trade insurance, visit ChoiceQuote