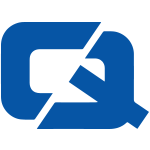 06 March 2013

Volkswagen has become the envy of all its competitors within the automotive market after its new Golf scooped a top European prize.
The vehicle was named the 'Car of the Year 2013' at a ceremony in the run-up to the Geneva Motor Show after wowing voting journalists at the event.
It has marked a positive start for Volkswagen and over 150,000 Golf VII vehicles have been ordered across the continent since its inception, it highlighted that the company has managed to perfect its seventh generation version of the famous model.
Prof. Dr. Martin Winterkorn, chairman of the board of management of the Volkswagen AG, said: "This most significant European award is the perfect final touch to the list of prizes we've already won. Over 29 million customers have made the Golf into the icon that it is. The Golf will continue this success story."
The award gives Volkswagen strong momentum going into the Geneva Motor Show.
For the #1 motor trade insurance, visit ChoiceQuote