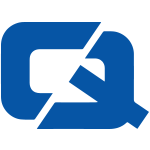 20 August 2012

The Olympic Games showcased some of the UK's most talented cyclists as the likes of Bradley Wiggins, Chris Froome and Sir Chris Hoy all scooped medals at the event.
Following the euphoria of the Games it has inspired many people to get in the saddle and ride their bikes more often and the Institute of Advanced Motorists (IAM) has given advice to drivers to cope with the influx of cyclists.
Neil Greig, director of policy and research at the organisation, urged car owners to be wary of cyclists on the road and ensure they check both ways when turning out of junctions.
While cycle lanes are ideal to prevent accidents, many highways do not have these in place so drivers need to respect cyclists when they are on road.
Mr Greig added: "In the long term it will also bring better cycle lanes and other safe sharing facilities, but for now cyclists often have to use totally unsuitable roads alongside fast moving traffic."
For the #1 motor trade insurance – visit ChoiceQuote