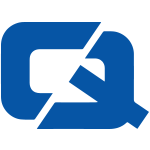 14 August 2013
When purchasing a motor trade insurance policy, the cost is obviously one of the main things you will consider. Although you want to save money on your insurance, often the cheapest policies can leave you the most at risk in the future and some could even be fraudulent.
It is vital that you take out a policy through a legitimate organisation and that you choose a broker or insurer with years of experience. There are a number of operators in the marketplace who masquerade as insurance brokers, yet they don't deliver the services that genuine brokers do. Such operations are known as 'ghost brokers'.
Ghost brokers can operate in a number of different ways, such as changing a business' details on a policy to gain a cheaper quote or by creating an entirely fake policy, backed up by a forged confirmation certificate.
A ghost broker will post deals on social media websites, forums and online classified advertising sites.
Some ghost brokers may temporarily add your details to the Motor Insurance Database (MID) to show that you have cover, then remove them after a period of time. Others will issue fake certificates of insurance, and not add your vehicle(s) to the database at all. Not only is this fraud, it will leave you without real cover for your operations.
If you are in a motor trade business and purchase 'insurance' from a ghost broker, you could be in for trouble in the long term.
Firstly, if your vehicle is not added to the Motor Insurance Database, you could see your car, van or motorbike being caught by automatic number plate recognition (ANPR) cameras and subsequently stopped by the police.
This could see your vehicle taken by the authorities, causing damage to your company both financially and in terms of its reputation.
Furthermore, a fraudulent policy will see you unable to access cover if your business is victim to an accident, incident or theft. You may also find obtaining insurance cover more difficult in the future.
If you have any doubts or concerns over the legitimacy of a business, you should check with the Financial Conduct Authority (FCA). Using the Financial Services Register, you will be able to easily find whether an insurer or broker is genuine.
Don't get caught out by fraudsters. Always use an experienced motor trade insurance broker to help you get the best quote.