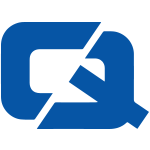 20 August 2013

In our earlier article, we detailed some of the main business types that require a road risks policy for their motor trade insurance. 
If you feel that your business requires greater cover than is offered by this kind of policy, or you currently have a road risks policy but are looking to expand your operations, you might need to take out motor trade combined insurance.
This particular level of insurance is necessary for larger businesses, establishments that employ a number of workers or traders with a large number of vehicles to cover. 
Motor trade combined insurance is suited to full-time businesses who are solely focused on motor trade, as well as those with commercial premises. Body shops, MOT stations, car dealers with showrooms, valeters with premises and tyre fitters are all businesses which should consider a policy. 
In addition to providing all the benefits of the road risk policy, motor trade combined insurance provides cover for a number of additional factors, including; customers' vehicle on the premises; own fleet; tools; ramps; public liability; employers liability and business interruption protection.
While these are just some of the additional types of cover available, there are still other things that could potentially be added. Just talk to your broker to see which protection would most benefit your business. 
Your broker will identify the exact nature of your business and decide which of these types of cover are relevant to your day-to-day activities, and will leave out any cover that is simply not applicable. 
Businesses which are currently part-time and are looking to expand will need to look at purchasing motor trade combined insurance if they are looking to become a full-time trader.
If you rent out premises, you must ask your landlord if the property is fully insured in the event of a fire or flood damage. If it is not, tell your broker, as this could potentially be added as part of your motor trade combined policy. This will be necessary if you own the property yourself.
It is always important that you get the policy that's right for you, so make sure you tell your broker as much information as you can so that your business receives the best cover at an appropriate price.