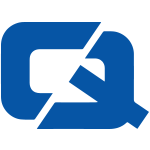 16 August 2013

When looking for motor trade insurance for your business, you might be confused about what type of policy your require. 
Especially for first time businesses, not knowing the difference between a road risks policy and a motor trade combined policy could see you purchasing the wrong insurance. This could either see you spending too much on cover you don't need, or too little and missing cover you do. 
A motor trade insurance broker will be able to advise on the best insurance for your specific business, based on the details you provide them. However, it is useful to have a base knowledge of what each policy offers. 
Let's take a look at road risks insurance. 
This type of policy is more suited to smaller businesses which have a low number of employees – usually yourself and a few additional workers. It could apply to mechanic working from facilities at home, or a salesman who buys and sells cars on a rotation, rather than keeping a huge stock of vehicles. 
Road risks insurance will see you covered when vehicles are being driven. For example, if you work as a car valeter, and need to move the vehicle around your premises, you are covered when behind the wheel. In some cases, additional drivers could potentially be added to this policy 
The insurance provides all the necessary parts of cover specific to the business, and does not include additional features like public liability insurance and own fleet protection like a more expensive trade combined policy will. 
Road risks cover is also recommended for people who don't class their motor trade business as their main employment. Some people might be builders and fix cars at the weekends, or might be a hired DJ and sell cars on the side. Whatever level you are involved at in the motor trade, you must be covered regardless. 
This type of policy will also be appropriate for motor traders under the age of 25, as a means to start off a career without a large business premises. 
When taking up a road risks policy, a broker or insurer might ask for receipts and proof of appointments before issuing a quote. This is simply to ensure that you are in fact trading at an acceptable level to receive cover, and to protect against fraudsters. 
If you move from selling or repairing vehicles on a part-time basis into full-time trading from premises, then you will need to consider purchasing traders combined cover, which we will speak about in more detail in a separate article.
If you have any questions, just ask an expert broker. They will be able to guide you through your policy needs step-by-step and then find the best cover available on the market.