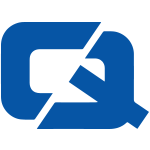 Motor trade magazine What Car? has joined the chorus of industry experts calling for an extension to the scrappage scheme.
The publication suggested that the initiative has arrived just in time to offer auto traders respite from difficult market conditions.
Among these are the increasing strength of the euro against the pound and the increased prices many manufacturers are charging for their vehicles.
What Car? stated that such factors remain an issue and therefore called for the successful scrappage initiative to be prolonged.
Steve Fowler, the magazine's editor, stated that the self-financing nature of the scheme makes it an easy and cost-effective way for the government to aid car buyers and sellers alike.
He said: "Extending the scheme is likely to cost the government next to nothing, will help to boost the UK economy and speed our exit from recession."
This comes after the Society of Motor Manufacturers and Traders last week suggested that calling an end to scrappage could risk damaging the sales recovery recently observed by traders.
For the #1 motortrade insurance, visit ChoiceQuote