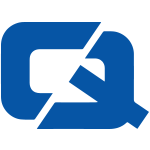 26 July 2013

You might think that when trying to get a motor trade quote, you get treated the same as every other business in your industry. 
However, there are a number of factors that contribute to why motor trade insurance brokers offer – or don't offer – you a policy. This can also depend on what kind of service you are providing, whether you sell cars, work in a bodyshop, or you're a mechanic, for example. 
When speaking to a motor trade insurance broker, they might ask certain questions about you as a driver or about your business. This is to ensure that you are getting the best kind of insurance for your company, and that you are paying exactly what you should be. 
One factor that might be taken into account is the size of your business. Motor trade insurance companies are likely to accept businesses of any scale, but will offer different packages to suit small or large firms. Some motor trade insurance brokers might offer specialist packages for a particular kind of business, so make sure you talk to an expert. 
Location is also very important. As some city locations are potentially higher-risk areas, insurers are sometimes more wary of businesses who operate in these places. Having good premises and vehicle security can help your business in obtaining a quote in these areas. Handling your operations on the outskirts of a major city could put you in a better position when it comes to your motor trade insurance quote.
Perhaps the main reason that might prevent you from obtaining a quote is your history. If you have made many claims for accidents or mishaps in the past, a motor trade insurance company is likely to look less favourably upon you. This can manifest itself in higher policy quotes or even refusals. 
However, if you've been in the industry for many years, motor trade insurance insurers will be fighting for your business – especially if you have an impeccable no claims history. 
If you have been in the motor trade business for over ten years and have over five years of no claims, for example, there is a good chance that you will be offered an excellent rate from an insurer. 
Accident prevention measures in a business might also help drive down the cost of a motor trade policy. Fire extinguishers, on-site health and safety officers, and general safe practice in the workplace will be beneficial not only to your staff and customers, but to the cost of quote too. 
Your business is unique in many ways. Always remember that when obtaining a motor trade insurance quote, as you could save hundreds of pounds.