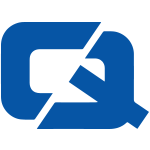 09 December 2013
For people opening new motor trade businesses in the UK, insurance is essential in order to operate. Quite simply, if you don't have appropriate insurance, you cannot continue trading.
You might just call up an insurer and get a quote directly from them, as you may just want to get it done and dusted straight away. However, calling a broker could save you money by ensuring that you receive the correct advice before buying a policy.
But what is the difference between a broker and an insurer?
Calling an insurer will get you a single quote from a single source. You will only be offered what the company can provide and you might miss out on a number of different types of cover which could benefit your business.
An insurer will offer you the policy and will handle the details. It will also cover the cost of any claims and will handle all the necessary financial and legal implications of a claim for or against your business.
While calling an insurer will offer you the opportunity to speak directly to someone at the company, their advice might not be totally impartial – purely because they are only able to advise on their own products and services. .
Remember that if you go direct to an insurer (e.g. AXA, Aviva or Tradex), you may miss out on the opportunity of comparing the price they quote you with the same insurance cover on offer with another insurer.  It could require a lot of lengthy phone calls or online form filling with different insurers to get yourself the best deal at the best price.
If you unsure about the policy you require, how much you should be spending, or indeed what aspects of your business should and should not be covered, calling a motor trade insurance broker would be your very best option.
Brokers, in most cases, will not offer you a policy directly through them. They are mostly a third party, acting as a bridge between your business and the insurance companies available.  Furthermore brokers will not handle the payments of claims, as this will be handled by the designated insurer.
Instead, brokers offer impartial advice on what the best policy is for your needs, based on the panel of insurers that they have access to. They act as an advisor and will seek out the most comprehensive cover available for your business at a price that best suits you.
It is not just the cost of cover that you should consider – brokers will always strive to offer the best level of cover available for your specific needs. A broker only needs to collect your details once to search the market for the best options for your business, saving you time and effort and making sure that you have the right insurance, not just the cheapest.
You should call a broker if you are unsure about what you require. They will talk you through all the different types of cover that insurers offer, advise on which would be the most appropriate for you, and then find an accredited insurer that offers all of these things.
By taking all of your details into account, both in terms of the business you operate, the staff you employ, and the equipment you require, they will use their expert knowledge to hunt down the right insurance provider.
Motor trade insurance brokers have a number of different experts in-house that have covered a range of business operators. Even if you consider your situation to be totally unique, it is likely that a broker will have experienced the scenario before.
For new businesses especially, contacting a broker rather than an insurer will be beneficial when trying to get a motor trade insurance policy. You might be unsure whether you require a road risks or a motor trade combined policy, and could be short-changed in terms of initial cost of a policy for being over insured, or left high and dry when it comes to trying to make a claim and not having the appropriate cover.
A broker will also be able to advise on the best things that you can do to ensure that your business is fully compliant with health and safety. They can identify a number of concerns and risks that you will need to examine, ensuring you are in the best position to cut the cost of a policy.
When it comes to renewing your policy, your broker will even review your policy on an annual basis to ensure you get the best quote year after year. This might take a lot of the hassle out of taking out another policy, or trying to get the best deal from your insurer on a renewal. Essentially, a broker will do all the legwork when it comes to getting cover, providing you with more time to focus on your business.
A broker might even advise you on certain types of motor trade insurance that you may not have even known about or considered. For example, in some cases, your partner or spouse could be covered as part of your policy. An individual insurer might not be able to offer such a service to you.
For younger business hopefuls trying to stretch their entrepreneurial wings, getting insurance could be difficult. The process could be time consuming, leading you to call a number of insurers without any luck.
However, a broker will know some insurers that offer specific policies for younger motor traders. While these policies might not be the cheapest, the most important thing for motor traders under 25 years of age is to get cover in the first place. Then, if you are able to keep a no-claims bonus, you could see the cost of your policy fall significantly as the business grows.
Speaking to a motor trade insurance broker provides you with so many more options than simply calling an insurance company. You might even be surprised about how much money it could save you.