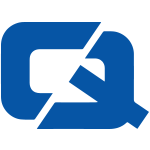 18 July 2013

When purchasing a new policy for your business, there many different motor trade insurance companies to chose from.
Whether you are using a website recommended by someone you trust or you are phoning companies for the best policy, it is important that you consider who you are buying your insurance from and not just what you are buying. You can buy direct from an insurer or you could go to a broker, who will do all the legwork for you.
It is important to not fall into the trap of purchasing from a company with little, or no, previous reputation. For example, you could be coaxed in by an advert on a website like Gumtree. 
While these advertisements will claim to offer appropriate motor trade insurance at a very low cost, it is likely the company is not actually genuine, and your business could be left out-of-pocket and without necessary cover – something that will come back to haunt you if you need to make a claim and find that you are not covered.
When finding a selection of reputable motor trade insurance companies, it is always advised that you should talk directly to one of their expert advisers over the phone. Not only can you make it absolutely crystal-clear about what you require from a policy, you can also ensure you are not being charged for cover you simply don't need for your business. 
If a company quotes you a policy that is at a slightly higher cost than others, it doesn't necessarily mean bad news. The best policy for your business is not always the cheapest one. A more expensive quote could provide better cover for your business, so don't be scared off by a higher price tag. 
Different motor trade insurance companies could offer alternative types of insurance, or even discounts on some parts of a policy. Make sure you do your research before jumping head-on into a deal. Speak to a specialist motor trade broker, ask questions, and be persistent. Motor trade insurance is not a matter that should be taken lightly.