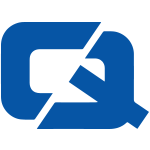 27 June 2013

You've done all the hard work, and you've got the motor traders insurance policy that is perfect for your business. You sit back, relax, and carry on with you day-to-day work, safe in the knowledge that you are covered in the event of an accident or mishap.
However, throughout the year, your business is likely to undergo a number of changes which could potentially have some effect on your current policy. So when are the most important times to look over your policy or call your insurance provider to make sure you don't land yourself in hot water later in the year?
Be fleet of foot!
If you run a business that handles a fleet of vehicles – of any size – you may see vehicles break down, be sold or that are no longer required. Or perhaps, you are expanding your operations and need to add more vehicles to your portfolio. Either way, take a look at your policy and see if this changes anything.
It is vital that your policy is kept up-to-date in the result of fleet changes and that this is done as soon as possible. If you drop a vehicle from your numbers, you could be paying over the odds for the motor trade insurance you require. Furthermore, adding a new vehicle to your ranks could mean that you are not covered in areas that you desperately need to be.
Just remember that motor trade insurance protects you from a number of different eventualities and mishaps, so make sure that all aspects of your operations are covered by the policy.
Moving on up
Depending on your business, or indeed personal, situation, it might be necessary to move your premises elsewhere. This could be necessary if you have an increase in sales and need a larger premises, or if you want to take advantage of a different market in an alternative area.
However, it is important that if you move, your policy moves with you. Having an incorrect address on your motor trade insurance documents could lead to some problems if a claim needs to be made.
Furthermore, a new premises might lead to a number of different issues in regards to safety, with a larger site holding the potential for increased accidents.
New faces
Taking on new staff could mean that your policy lacks some vital cover for your most recent worker. This could be especially problematic if the individual is required to drive vehicles to different locations or from one site to another.
As soon as you take on someone new, read over your policy details to make sure that you are covered in the event of taking on an employee. If this is not the case then contact your provider immediately to make the necessary changes.
You can't waste any time when it comes to insurance, as accidents can occur at any time, whether in a vehicle or in the workplace. So don't put it off.
Warm welcomes
If you notice an increase in clients and visitors to your workplace following impressive word-of-mouth recommendations from previous customers, you might want to up the level of your cover.
In this instance, it is advised that you take a look at the current level of your Public Liability, which covers those that walk around your work site.
Visitors will not be as familiar to your site as you are, so a trip of a fall over equipment, tools, or just your average showroom fittings could lead to a claim.
However, with Public Liability added to your motor trade insurance policy, you will be able to welcome customers with confidence, knowing they are protected if the unthinkable happens.
New suppliers
Whether it's to obtain a better deal, or to take advantage of brand new state-of-the are products, you might access a new and previously untrusted supplier in order to provide parts needed to repair vehicles.
While the products seem perfectly fine, if they cause an accident in the long-run – such as complications caused from a faulty brake pad – the consequences could land on your shoulders.
Taking out or increasing Product Liability on your insurance can help protect against this and potentially save you from a hefty lawsuit.