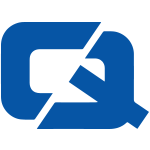 There has never been a better time to buy a car, used or new, according to motoring consumer watchdog Which? Car.
Current economic turmoil and the flagging automotive industry have meant that manufacturers and dealers alike have had to cut prices, it claimed.
Which? Car editor Richard Headland commented: "Most buyers will be going for second-hand cars this year to save money and there'll be bargains galore in this market as supply outstrips demand."
However, he added that after manufacturers apply their target discount, some new cars will not cost much more to run than used cars – either way there is a good deal to be made.
Meanwhile, the Retail Motor Industry Federation has welcomed the government's new £2.3 billion rescue package to support the industry.
Federation director Sue Robinson said the moves are ultimately likely to restore consumer confidence, encouraging more people to buy a car.
Visit the #1 Motor Trade Insurance page