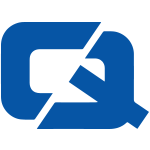 23 September 2013
When calling for a motor trade insurance quote, a broker might ask you a number of questions about your business.
Sometimes it might seem like you are being put under the spotlight, but a broker must ensure they have all the relevant details.
In some cases, a broker might ask for evidence of your business activities. This will come in the form of a request for receipts of trade, details of previous appointments, or invoices.
Unfortunately, a number of people will try to purchase motor trade insurance fraudulently, meaning that brokers and insurers now require significant evidence that your business is in fact legitimate.
As long as your details can be validated, and you have evidence to support the fact that you are trading legitimately, your motor trade insurance broker will provide you with an appropriate quote.
Fraudsters push up the costs of motor trade insurance for everyone, so brokers are simply trying to ensure that they do everything they can to ensure this activity doesn't happen.
It is important to keep receipts for vehicles that you purchase and sell on, to support the validity of your business and prove that you are a geuine trader.  It is not appropriate to use a motor trade policy to insure vehicles that you own for personal use – this is why relevant documents are needed to prove that a vehicle is being used for the correct purpose.
If you buy and sell vehicles as a part-time business venture, you might be considering taking out road risks insurance cover.
However, if you only handle one or two cars a year, an insurance broker may suggest that a motor trade insurance policy is not required and, as a result, will not try to find a quote for you. By providing evidence about the number of vehicles you handle on annual basis, you will be more likely to obtain a quotation for a road risks insurance policy.
A broker wants to find you the best possible cover, at the best available price. The more information you can provide, the more likely you are to get the right motor trade insurance cover.