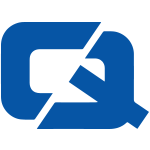 Motorists now have even greater choice in models than they had at the beginning of the decade.
This is according to auto industry analysts EurotaxGlass's, which has announced that vehicle buyers now have a 75 per cent wider choice than they had in 2000.
Meanwhile, this year alone is set to see the introduction of a further 72 models, especially in the sports utility vehicle (SUV) and volume-brand upper-medium sector, motor trade insurance holders may be interested to read.
Managing editor at EurotaxGlass's Adrian Rushmore commented: "This segment has experienced the biggest decline in new sales over the last ten years, with market share falling from 19 per cent to under ten per cent. This injection of new products should arrest that decline, for the time being at least."
He added that the range of SUVs available has risen from 80 models in 1998 to almost 300 by the end of last year.
Meanwhile, this increase in new models may in part be responsible for the falling values of used cars, with the firm forecasting drops of up to £400 on each used car this year.