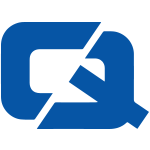 04 December 2012

Superstitious drivers could decide to steer clear of next year's plates, with all cars registered between March 1st and August 31st displaying the unlucky-for-some number 13.
It could even have a knock-on effect on car dealers as motorists decide to hold off investing in a new model for the six-month period.
There has been speculation that the Driver & Vehicle Licensing Agency might allow drivers to substitute the number 13 for a 62-plate alternative, however this will now not happen after a recent announcement.
Superstition around the number 13 has been around for a long time. Many hotels around the world do not have a room displaying this figure, while others even miss out the floor all together and skip from 12 to 14.
In cricket, some Australians are particularly superstitious around the number 13, particularly when a batsmen is on 87 13 runs away from a century.
However, while some people are wary of the number 13, others might find the plate to be an attractive proposition, with plates such as SU13 ARU and RO13 ERT becoming available.
James Saperia, from Simply Registrations, said: "Motorists who religiously change their cars every three years will have been looking forward to their upgrade and may choose go ahead regardless of the number on their registration plate, while others who may not be superstitious themselves could be concerned with resale values of cars carrying  a 13 number plate.
"They may decide to hold off for six months before buying that new car in order to protect their investment. Then, of course, there are buyers who genuinely feel that the number 13 will bring them bad luck."
Combinations of 13 registrations are available to buy from this month in the run-up to the release of car models carrying these plates.
The next plates after this will be available in September 2013, which will give motorists the opportunity of owning a vehicle with a 63 registration.