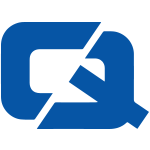 Insurance policy holders in Norwich and south Norfolk may be set to benefit from a new tool in the fight against vehicle crime.
The Norwich Evening News reports that a number of anti-swipe wipes have been developed for motorists to use to clear any traces of their satellite navigation (satnav) system left on the windscreen.
Hundreds of the wipes have been made in a bid to reduce incidents of satnav theft throughout the areas.
Chief Inspector Kevin Clarke commented: "We have seen a considerable number of satnav thefts in recent weeks and we know that lots of people will have received the systems as Christmas presents this year."
He went on to urge drivers to always remember to remove their satnav from unattended vehicles, along with components such as the cradle or holder, to prevent thieves talking them.
Meanwhile, such incidents have dropped recently in south Worcestershire, the Worcester News reports.