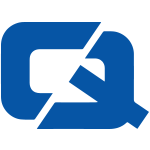 13 September 2012

Men are more likely to pass their driving test when compared to women, new research from the Institute of Advanced Motorists (IAM) has found.
The road safety charity noted that males are 6.4 per cent more successful at passing their practical exam than their female counterparts but members at the IAM also stated that men are more susceptible to being killed or seriously injured (KSI) in a crash.
For example, according to figures from the Department for Transport, in Bradford (Heaton) the pass rate for men was 39 per cent, compared to 26 per cent for women. However, in 2010, 22 males were KSI in an accident while only four females suffered the same fate.
Simon Best, chief executive of the IAM, believes that these statistics show that some men are not being taught properly to prepare them for the hazards that the UK's roads can present.
He added: "These findings must be used to inform research to find out why pass rates and causes of fatal car accidents vary so much between men and women."
For the #1 motor trade insurance – visit ChoiceQuote